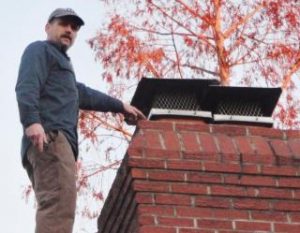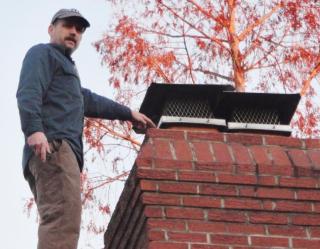 Ed Snope is an Arlington-based home inspector and the owner of ATLAS Home Inspection, a leading home inspection company that has been serving clients in Northern Virginia for 10 years. With over 35 years experience in home repair, Ed provides essential information for home buyers and home owners.
"Ed takes the time to explain the information that you need on-site so that you know what you need to make a well-informed decision at the time of the inspection, and is also available to follow-up with any questions that you may have."

"You get a personalized, well-written, well-organized, repair-oriented, and easy-to-read inspection report with labeled photos. Ed labels each inspection photo with the description and location, which is not required, but this makes the reports easier for everyone to read. Many inspectors do not label report photos, label photos with numbers, or may include photos which are not needed."
Referrals come from previous clients, real estate agents, builders, online searches, and reviews. Ed does not pay for advertising or marketing services. Beware of claims of fast turnaround reports, new technology, or additional services. Ed takes the time to write your report with your best interests in mind, and your report is typically delivered within 24 hours of the inspection. Every report is proofread before delivery. Infrared and moisture readings are available at no extra cost with the inspection on an as-needed basis. 
Over 35 Years of Experience:
Construction, Carpentry, Painting, Repairs, Renovation, Restoration, Preservation, Landscaping, Decks, Trees, Plants, Fireplaces, Wood Burning Stoves, Insulation, Ventilation
• Ed has trained and continues to mentor other inspectors
• Ed exceeds the minimum requirements for continuing education
• Ed keeps up to date on current building practices
• Ed does not pay for advertising or marketing services.
What Clients Have To Say:
"We took possession of our new house this past Tuesday and are moving this coming Wednesday, so this week has been a whirlwind of minor repairs. I just wanted to thank you again for your excellent and thorough inspection, and for the comprehensive report - it's been incredibly useful in making all the little fixes we need to make, and I'm sure I'll continue to reference it over the coming years. I wanted to make sure to tell you personally how great I thought your service was, and I'll definitely continue to recommend you to anyone I know looking for a home inspector. Hope you're having a great summer!"
comprehensive useful knowledgeable extremely very patient kind peace of mind answer attention exceptional beautifully formatted easy to read above and beyond wealth of information very happy Ed helped us grace and patience incredulous value happy friendly knowledgable amazing easy detail-oriented available learned organized fantastic value super approachable above and beyond nice guy reasonable first rate prompt thorough professional informative pleasant poignant efficient go-to awesome worth the cost helpful I wish I had known So nice uncovered explained willing pleased early impressed competence fair keen trust understand timely confident composure calm quiet carefully educated clear investigate able punctual devoted identified thoughtful easy wish I had... WOW elaborated meticulously suggestions advised extensive best decision providing describing learned more positive courteous impressed night and day excellent useful professional quick beyond cares took his time responsible appreciated great reasonable flexible timely efficient provided informed answered detailed fantastic available nice thorough complete on-time competitive confident educator accompany patiently explained provided guidance unexpected appreciated surprise builder will not agree articulate technical understand polished reasonable quality service positive helpful resources so good used twice trust me saved me thoughtful early clear helpful best exactly facts wonderful worth the wait explained entire respect conscientiousness praise service worth every dollar flexible punctual learned realized clarity accessible supremely knowledgeable expert eye stunned impressed knows surprised loyal happy value impressive impeccable phenomenal top-notch methodological saved us a lot of money competent pleasure invaluable extensive worthy solid astute clear and concise