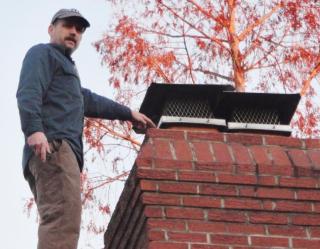 Ed takes the time to explain the information that you need on-site so that you know what you need to make a well-informed decision.
Ed is also available to follow-up with any questions that you may have.

You get a personalized, well-written, well-organized, repair-oriented, and easy-to-read inspection report with labeled photos. Ed labels each inspection photo with the description and location, which is not required, but this makes the reports easier for everyone to read. Many inspectors do not label report photos, label photos with numbers, or may include photos which are not needed.
Ed does not pay for advertising or marketing services.
Referrals come from previous clients, real estate agents, builders, online searches, and reviews.
Beware of claims of fast turnaround reports, new technology, or unnecessary additional services: Ed takes the time to write your report with your best interests in mind, and your report is typically delivered within 24 hours of the inspection.


Infrared and moisture readings are available at no extra cost on an as-needed basis.
Every report is proofread by Ed before delivery.
▼▼▼▼▼
Over 35 Years of Experience:
Construction, Carpentry, Painting, Repairs, Renovation, Restoration, Preservation.
Landscaping, Decks, Trees, Plants.
Fireplaces, Wood Burning Stoves, Insulation, Ventilation.
▼▼▼▼▼
Inspection Education:
Ed has trained and continues to mentor other inspectors.
Ed exceeds the minimum requirements for continuing education.
Ed keeps up to date on current building practices.